Hello everyone
I know this is probably one of the most reviewed products in the make up world, but I thought I would just share my thoughts on it in a nutshell.
The Urban Decay Naked Palette. (Original)
To continue reading, click below...
I love this palette, the quality of the product is amazing. The shade selection is very convenient, because you can create natural day looks and dramatic evening looks all from the same palette.
I have to say this palette is unfortunately not very travel friendly, I have taken this with me only 2 times and both times some shadows broke. Worst of all, the 2 matte blending colors (Naked and Buck) You can see in the picture above.
On my eyelids, this doesn't last as long as I would like if I don't use a primer of some kind. So I always use something underneath when I use the Naked Palette.
Here I did a quick look using the following shadows:
1. First I applied a MAC Paintpot just for a base (Bare Study)
2. Then I put Half Baked on the inner part to middle of the lid.
3. From the middle to outer part of the lid, I used Smog.
4. Blended above the shadows in the crease with Naked.
5. After blending, I used Hustle just to darken the crease a little bit.
6. Finishing off with Sin as a brow bone and inner tear duct highlight.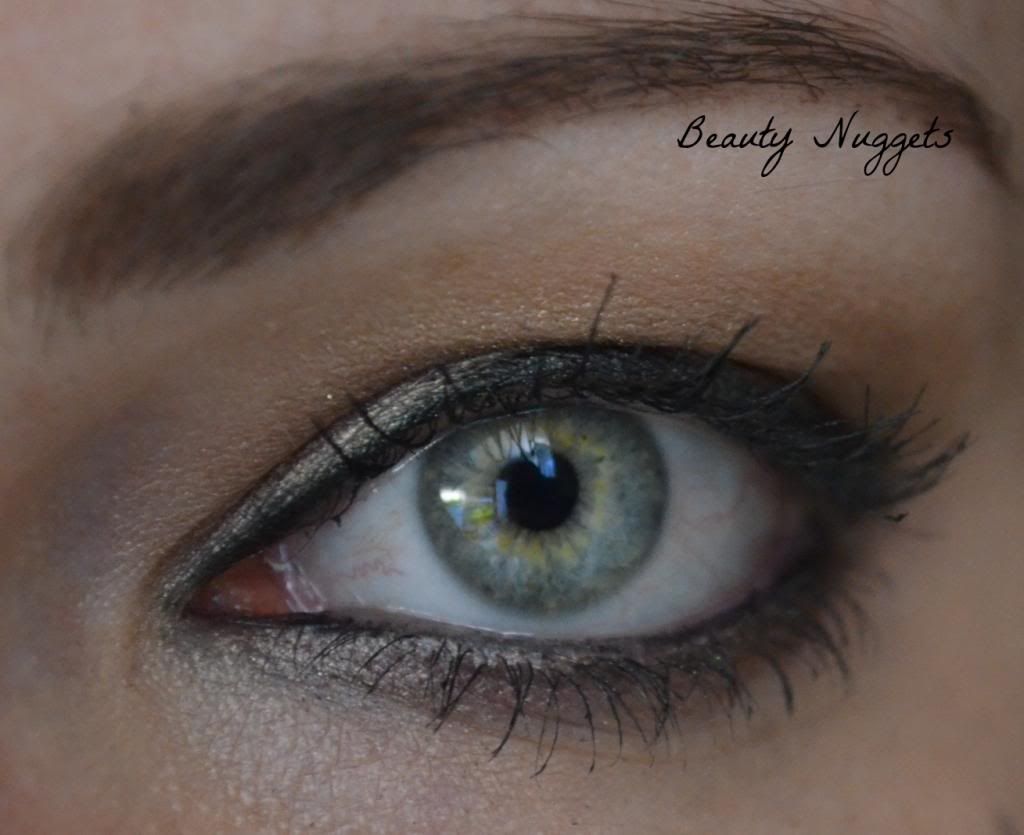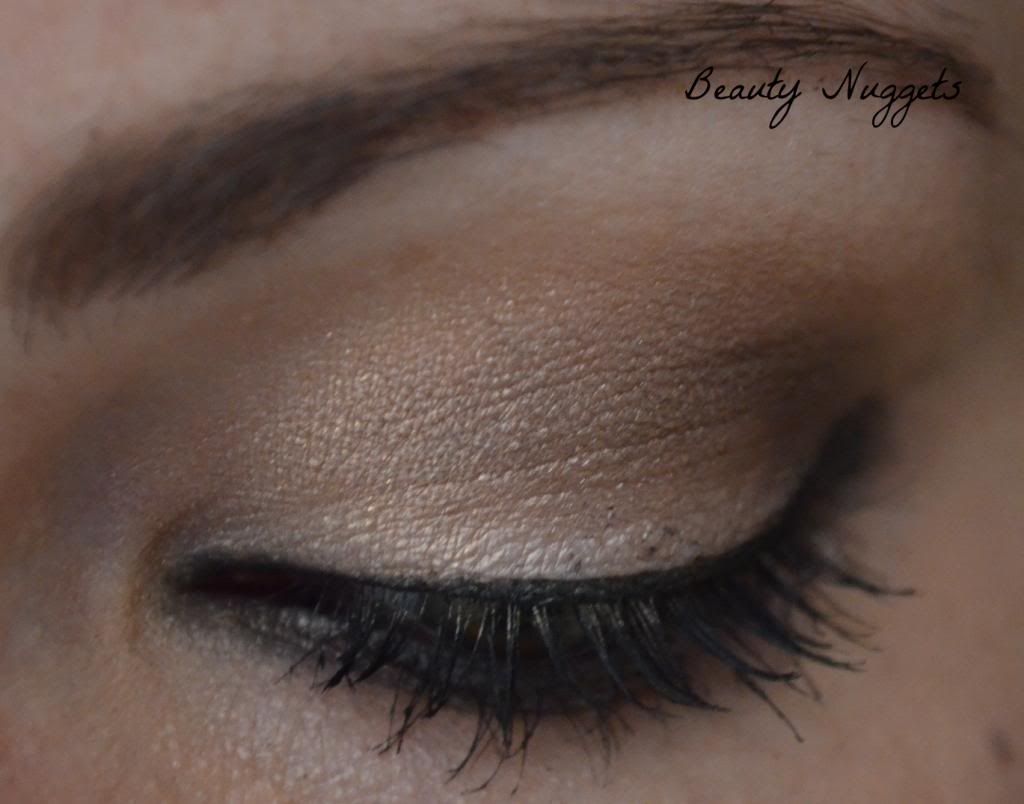 Quick and easy :) Hope you enjoyed.