Hello everyone
I was so sad when I had to remove this. It was such a fun and summery look. But it gives me a good excuse to try it again, maybe with a different color next time. Although I'm not a big fan of the Avon nail polish, this was exactly the color I was looking for. Using a good top coat, makes it last just a little bit longer.
So where is what I came up with.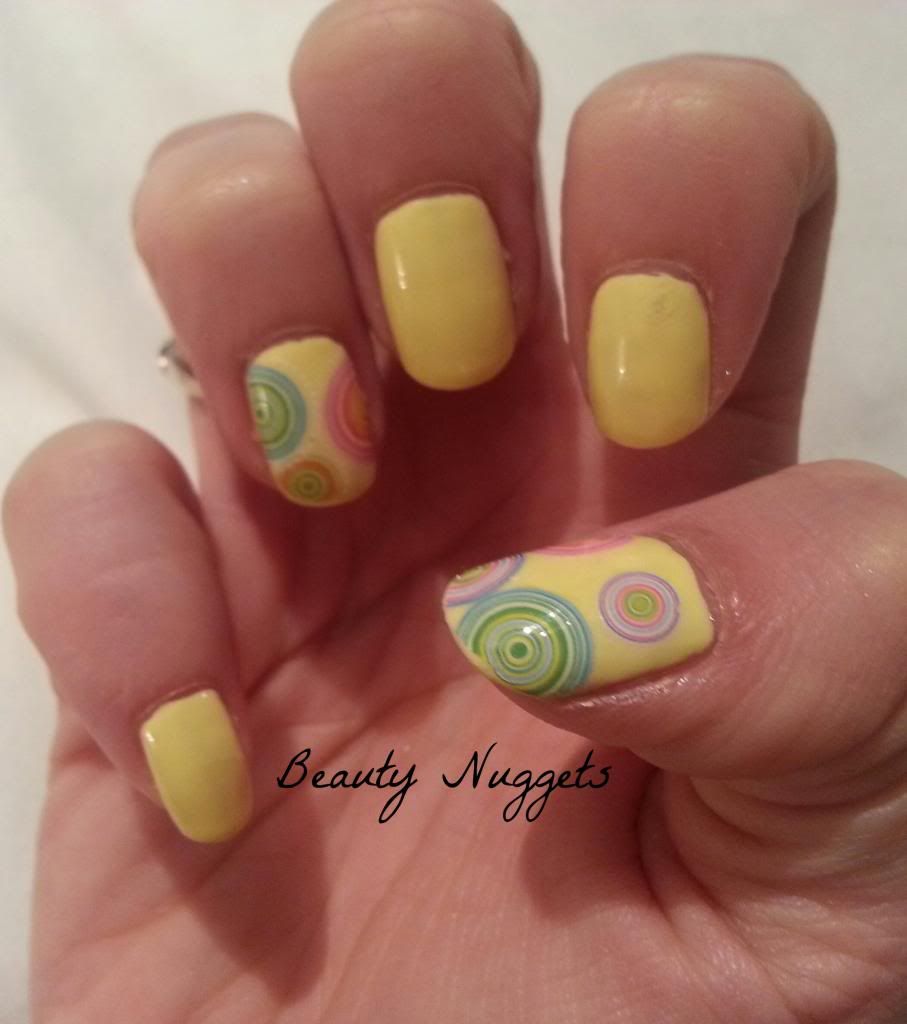 Continue reading here:
I applied 2 layers of the Avon polish in Lemon Sugar and let it dry completely. Then used the water decals of the
BornPrettyStore
and finished it off with a layer of SNB quick dry top coat. (Bulgarian Brand Of Polish)
If you are not too keen on the yellow, with these specific decals; orange, green and pink would also look nice. I've only her good things about Essie polishes, so check out the
Essie Website
they have huge variety of colors.
I hope your weather is as good as ours here in Bulgaria :)
Have a nice day...